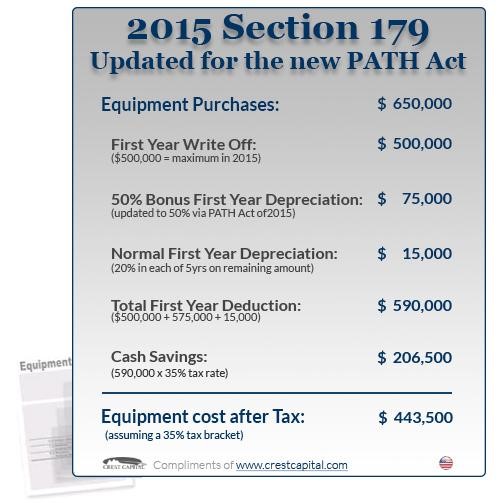 They've done it again...waited until the last minute to increase the Section 179 tax deduction...
Section 179 Upped Deduction Cap!
The Section 179 tax deduction (www.section179.org) will expire on 12/31/15.
Section 179 allows you to deduct up to $2,000,000 worth of equipment (hardware and software) from your 2015 taxes. Additional information on this deduction can be found HERE.
YES, they set the cap at 2 MILLION
This is a great time to update your technology. It's possibly the very last year for Section 179. This deduction will allow you to refresh almost anything technology-related from new PCs and servers to upgrading that printer that's been making funny noises in the corner.
Deadlines:
So, what's the catch? Equipment purchased must be put into place before 12/31/15. Give us a call if you'd like to take advantage of Section 179 for IT upgrades.
228-392-7133