Jackson County Network Solutions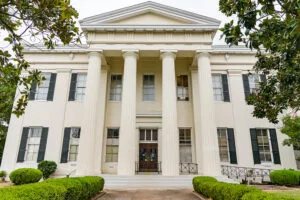 AGJ Systems and Networks is committed to providing our clients with the highest level of excellence. Our highly trained team is standing by and ready to resolve any situation that might come your way. If you're a part of the Jackson County area, AGJ Systems and Networks is pleased to be able to offer high quality solutions for your IT needs.
Our IT and network solutions have been specifically curated to help to increase your business' productivity and streamline your operations. As your "IT department" our goal and number one priority is to protect your sensitive information and ensure that your needs are being met each and every day.
AGJ is pleased to be able to offer the following services to the Jackson County area:
● Dark Web IT Solutions — The security of your assets and sensitive information is of the highest importance. Our Dark Web ID Monitoring prevents your information from being compromised and immediately sends out an alert when suspicious activity is detected
● Managed IT Services — Keep your network healthy with 24/7 monitoring and help desk support. On-site assistance and regular technology alignment reports keep your operations running and eliminates downtime and costly repair bills
● Cloud Computing — Our team is ready to help get your business on the Cloud so that you can access the information you need whenever and wherever you are
● Backup and Disaster Recovery — Regular backups ensure that if something unpredictable happens, your data can be restored with minimal interruption
● IT/Network and Security — Arm yourself against cyberattacks and vulnerabilities
● Hardware and Software Sales — Upgrade your system to bring even more efficiency to your business
● IT Consulting and Projects — Our dedicated and knowledgeable team is standing by to provide expertise when you need it
● IT Compliance and Assessment — Stay compliant with requirements from the main regulatory entities
● Third Party Vulnerability Assessments — Identify and improve vulnerabilities within your existing system before they can be exploited
At AGJ, we're dedicated to providing our clients in the Jackson County area with complete satisfaction with all of their IT and networking needs. Our team works hard to deliver quantifiable results with clear communication and complete transparency.