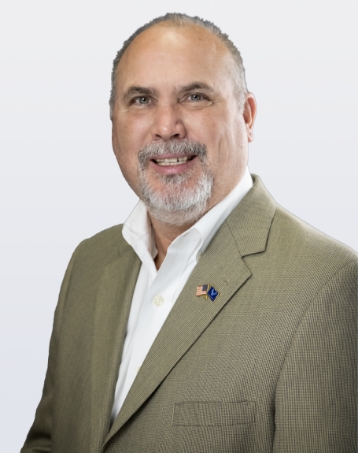 Just like you and your business, organization or municipality, the AGJ team is committed to making the Gulf Coast communities a better place to live, work and play.
We continue to adopt new ways of doing things smarter and changing as newer technologies evolve. AGJ has empowered every member of its the staff to make client decisions without waiting on a manager or company officer to give them the go ahead.
Every employee at AGJ has a voice and can make decisions; the ship is currently sailing with 27 exceptional, knowledgeable, trustworthy people to handle any situation.
Our values are the same as yours, we respond quickly, we do things right the first time, we give honest feedback without tech jargon or attitude.
We like to say, "We are your IT department" because we become an extension of your organization.
We invite you to learn more about AGJ and the people who make us great.
Brian Alford
CEO
Headquartered in Gulfport, Mississippi and with a second office in Mobile, Alabama, AGJ Systems is the managed IT service provider of choice for government and SMBs in the counties of Jackson, Hancock, Harrison, Stone, Green, and Pearl River as well as New Orleans, Biloxi, Pascagoula and the Pensacola communities.

AGJ Systems and Networks recently earned the 51st position in the prestigious 2021 Channel Futures MSP 501 rankings. We were also ranked #12 in the South Central region and #1 in Mississippi. Thank you to our amazing staff and clients who helped us achieve this honor!
Current Team Member Certifications
AZ900
Cisco Certified Entry Level Tech CCENT
Comptia Security+ (Sec+ CE)
Comptia Network+ (Net+ CE)
Comptia A+ (A+ CE)
MCSE Cloud and Infrastructure
MCSE Productivity
MCSA Server 2016
Project Management Professional (PMP)