Jackson County, MS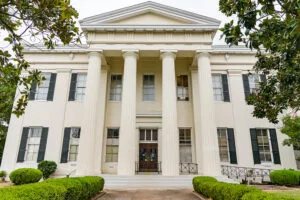 Named for Andrew Jackson, who served as both a general in the United States Army and later as the 7th President of the United States, Jackson County, Mississippi is the fifth most populated county in the state of Mississippi. Its county seat is Pascagoula and it is included in the Pascagoula, Mississippi Metropolitan Statistical Area. Pascagoula is also the largest city located in Jackson County. Jackson County borders George County to the North, Harrison County to the West, Stone County to the Northwest, and Mobile County, Alabama to the East. Despite sharing a name, Jackson City is not located in Jackson County; instead, Jackson City, Mississippi is located in Hinds County. Cities located inside Jackson County include Gautier, Moss Point, Ocean Springs, and Pascagoula. The county was founded in 1812 and is located at the Southeastern tip of the state of Mississippi.
Although only the 5th most populated, Jackson County is the largest county in Mississippi by total area with a total area of 1,043 square miles, of which 723 square miles is land and 321 square miles is water. Jackson County has sandy soil and is in the Piney Woods area. It borders the state of Alabama. It is located within the Central time zone.
According to the 2010 census, Jackson County had a total population of 139,668 residents. Of those, 64.84% were White, 20.74% were Black or African American, 7.02% were Hispanic or Latino, 2.21% were Asian, 0.06% were Pacific Islander, 0.04% were Native American, and 4.73% were listed as Other/Mixed. The estimated total population in 2019 was 143,617 residents. Per the 2000 census, the median household income in Jackson County is $39,118 and the median income for a family was $45,091. The per capita income in Jackson County was $17,768.
Jackson County, Mississippi is home to a number of museums, including the Walter Anderson Museum of Art, a nationally accredited museum dedicated to the preservation and celebration of philosopher and artist Walter Anderson. Anderson is one of Mississippi's most studied and well known visual artists. Historic sites include the Old Spanish Fort, Round Island Lighthouse, and the LaPointe-Krebs House. Other points of interest for visitors to Jackson County include the Gulf Island National Seashore, Coastal Mississippi, and the Mississippi East Coast. Jackson County's portion of the Gulf Island National Seashore is home to a historic fort and the most beautiful barrier islands in the United States. There are six distinct areas that visitors can enjoy: Cat Island, Davis Bayou Area, Horn Island, Petit Bois Island, Ship Island, and West Petit Bois Island. While exploring the barrier islands, visitors can enjoy bicycling, swimming, snorkeling, fishing, hiking, beach combing, bird watching, boating, and camping.
For Jackson County network solutions, checkout Jackson County network solutions.