Gulfport, MS
Gulfport is the second largest city in Mississippi after Jackson, and it's also one of the county seats (along with Biloxi). The 2020 census revealed that 72,926 people live in Gulfport and 416,259 live within the metro area. The city's total area was 64.2 sq mi also according to the United States Census Bureau. Gulfport has a humid subtropical climate, which is moderated by the Gulf of Mexico.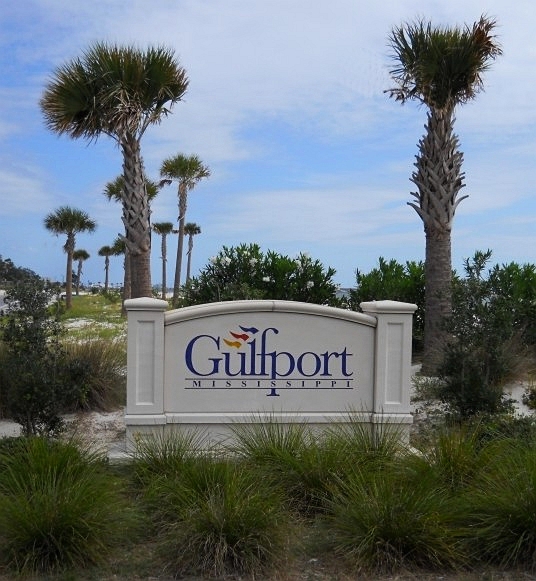 Winters are short and generally mild; cold spells do happen but they don't last long in this city. Snow flurries in the city tend to be rare and there's never any notable accumulation occurring most years. Summers tend to be hot, humid and long with only occasional extreme weather - like tropical storms through the Gulf of Mexico- happening here.
Although many indigenous cultures occupied the land for thousands of years before, the Indian Removal Act of 1830 cleared way for white settlers. The city of Gulfport was incorporated on July 28, 1898. Gulfport was founded by William H. Hardy, who served as president of the Gulf and Ship Island Railroad (G&SIRR) that connected inland lumber mills to the coast. Joseph T. Jones joined him, taking over G&SIRR, dredging the harbor in Gulfport, and opening a shipping channel to sea. In 1902, the building of the port was completed, and the Port of Gulfport became a working seaport.
Hurricane Katrina hit the Gulfport area in August of 2005, and it had a strong eastern side that caused flooding for more than 16 hours. The hurricane's powerful winds damaged 40 Mississippi libraries in total, with the most damage done to the Gulfport Public Library on its first floor. It also broke windows on another floor beyond repair. The impact of Hurricane Katrina required total reconstruction of this library.
The racial makeup of the city is 56.86% White, 36.07% African American, 0.39% Native American, 1.69% Asian, 0.14% Pacific Islander, 2.13% from other races, and 2.73% from two or more races. 5.19% of the population is Hispanic/Latino of any race. The Gulfport population dispersal is 26.0% under the age of 18, 11.1% from 18 to 24, 30.4% from 25 to 44, 21.1% from 45 to 64, and 11.4% who were 65 years of age or older. The median age is 34 years. For every 100 females, there are 98.2 males. For every 100 females age 18 and over, there are 96.1 males.
The town of Gulfport started off as a lumber port, but eventually evolved into something much more. With miles upon miles of white sand beaches along the coast and Mississippi's casinos right in its backyard, tourism has become one of the most important industries for the city. Gulfport has served as host to popular cultural events such as the "World's Largest Fishing Rodeo," "Cruisin' the Coast" (a week of classic cars), "Black Spring Break" and "Smokin' the Sound" (speedboat races).
The top employers in the city of Gulfport are: Naval Construction Battalion Center, Memorial Hospital, Harrison County School District, Island View Casino, Hancock Bank, Gulfport School District, Mississippi Power, Gulf Coast Shipyard Group, Gulf Ship, LLC, and Gulfport Combat Readiness Training Center.
For information technology services in Gulfport, check out Gulfport network security.