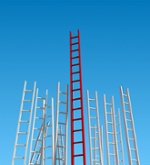 With our information technology support and computer network services, we make technology easy so you can focus on running your business. Here are seven things we pride ourselves on doing better than anyone else on the Gulf Coast.
We'll respond to your computer problem in a hurry.When you sign up for our Complete Care Managed Services, we guarantee a fast response time to all of your urgent needs. We'll be at your computer in less than 60 minutes.
Network repairs in a flash.Your business can't wait all day. Your computer IT network is critical to your work. With this in mind, we offer prompt remote network IT support services. Our network support services allow your computer network to be accessed remotely.
No need to Google "What is Malware?"We answer all computer support and maintenance questions clearly and without arcane language. There is absolutely no intimidating "geek speak" by our technicians and engineers.
We guarantee absolute 100% satisfaction.Our technology services and IT consulting exist to make your business thrive. With our IT managed services, nothing will get in the way of making sure you are a happy client.
A clear and certain outcome – no unwanted surprises.You can trust that your network or data will not be damaged in the process of maintenance or repair. Before we begin computer maintenance, we scout for possible problems and inform you of our findings right away. We will explain to you any potential risks involved and get your approval before we begin the work.
Your bill will be accurate – that's our promise.Our invoices spell out every step that was taken when working on your information technology systems. Our invoices are also completely accurate. We guarantee it. Since you pre-approve all work, your IT consulting bill will not present any mystery charges.
Supporting our community.We strive to enhance our clients' businesses and strengthen the community in which we live and work. Each year we donate time, services, and equipment to local non-profit and charitable organizations. We are constantly looking for new ways to give back to a community that has given us so much.
AGJ Systems is proud to serve small and medium size businesses throughout the Gulf Coast area. How can we help you? Drop us a line or call us today at 228-273-4877.