AGJ Systems & Networks Announces New Customer Care Coordinator
Gulfport, MS – May 4, 2016: AGJ Systems & Networks Inc. is excited to welcome Mohala Johnson to our team as Customer Care Coordinator. Mo, as she prefers to be called, is originally from Hawaii and has a background in project management, software development, social media marketing, and customer service. She's been working with technology since the early 90s and has quickly assimilated into our team. In her free time, Mo likes to Ingress, go for walks near the water, and read science fiction novels.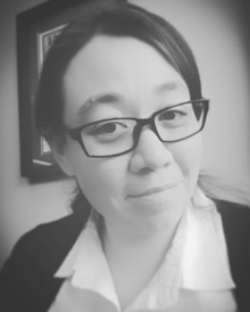 Ryan Giles, AGJ's CEO, said "We are happy to have found someone with Mo's skillset for this role as Customer Care Coordinator. As liaison between our clients and our technical team, she embodies our core values of client empathy and technical expertise."
About AGJ Systems & Networks
AGJ Systems (www.agjsystems.com) is the Gulf Coast leader in technology services. We design, build, and support reliable computer networks for small and medium businesses so they can focus on growing their businesses instead of worrying about their technology. Our mission is to create a stress-free work environment by managing your business technology.